This soup is full of nutrition and the grated ginger gives it a real bite.
Quick and easy.
I'm not really fond of carrot soups but this one's not too sweet and a good one!
A healthy meal for all but also recommended for those who are going through chemotherapy.
We dedicate this week's recipe to a dear friend on this path to recovery.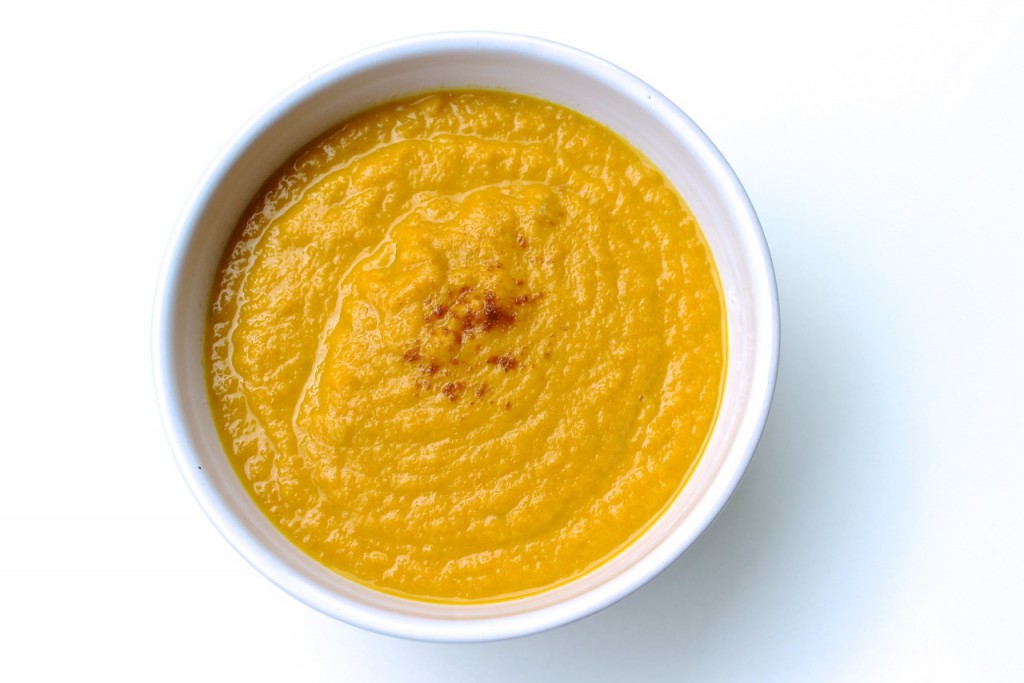 Spicy Ginger Carrot Apple Soup
Main Ingredients
3 table spoons olive oil
1 medium leek thinly sliced
1 green apple diced
3 cloves of garlic thinly chopped
1/4 cup fresh ginger grated
4 cups of carrots peeled and chopped
1 litre organic vegetable or chicken stock
salt & pepper to taste
Preparation
In a large pot, saute onions, garlic and ginger in olive oil until soft, about 3-5 minutes.
Add carrots and apples and saute for another 3-5 minutes. Add vegetable stock and reduce heat to medium. Allow to simmer for about 40 minutes, or until carrots are soft.
Using a hand held blender process soup until smooth.
Add salt and pepper to taste.
Serves 4
Reference:
http://recipesforchemo.com/2013/07/28/spicy-ginger-carrot-apple-soup/