Last week I was craving walnuts!
Do you know how many calories are in a 100 grams of walnuts?  The answer is 654!  Today we have attached a chart for you to check your nut intake in nutritional value and in calories!
Nuts are a great source of energy, especially when you are on a detox but if you are watching your waist line you need to restrict your intake to a small handful per day.
We recommend you eat 12 kernels per day which is 159 calories.  This is about equivalent to the 23 almonds (164 calories) we recommend as a snack in our detox.
Walnuts are especially know to be good for your cardiovascular system and your heart because of their effect on the circulatory system and healthy blood pressure due to the presence of antioxidant and anti-inflammatory nutrients and the minerals such as potassium, calcium and magnesium.
These nuts are rich in omega-3 fatty acids and is a good alternative plant source of the fat which is also found in sardines, salmon and tuna.
Omega-3 is known as the good fat.
Other health benefits of walnuts include support of bone health, anti cancer benefits due to their anti-inflammatory properties and is has been shown to be of benefit in the treatment of type 2 diabetes.
Nutritional and Calorie Chart for Nuts
100 grams

calories %

calories

fat

carbs

fiber

sugar

protein

fat

carbs

protein

Chestnuts

213

2

46

8

11

2

10%

81%

4%

Cashews

553

44

33

3

6

18

67%

20%

12%

Pistachio

557

44

28

10

8

21

72%

11%

15%

Peanuts

567

49

16

8

4

26

76%

4%

18%

Almonds

575

49

22

12

4

21

78%

5%

15%

Hazelnuts

628

61

17

10

4

15

86%

3%

9%

Walnuts

654

65

14

7

3

15

87%

3%

9%

Brazil nuts

656

66

12

8

2

14

89%

1%

8%

Pine nuts

673

68

13

4

4

14

87%

5%

8%

Pecans

691

72

14

10

4

9

93%

1%

5%

Macadamia

718

76

14

9

5

8

93%

1%

4%
References:
http://www.builtlean.com/2013/07/31/calories-nuts-chart/
http://www.whfoods.com/genpage.php?tname=foodspice&dbid=99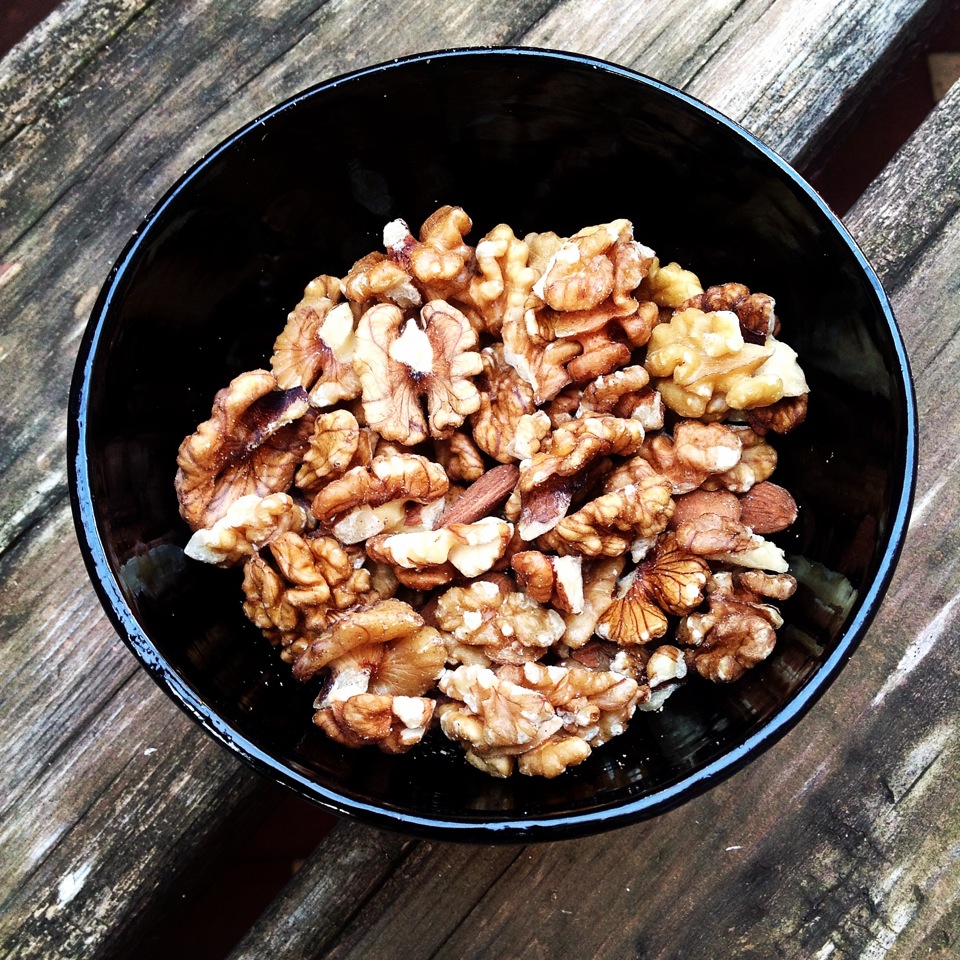 We are both savoring the moment we can have that glass of red wine and going to our favorite Italian restaurant again!
Nat has on her TO EAT list:  gnocchi Sorrentina, the Crunchie bars our client just bought back from Australia and a gin and tonic!
But I have to say it has been such a great detox and we are feeling so good that we do not want to go back to all our regular habits of coffee, bread and the need for meat with every meal.
This week it is important to think about how you want to come off the detox and what you want to reintroduce back into your diet and what you want to leave out all together.
Detox or no detox we will continue to start our day with our warm glass of water and lemon, a heaped teaspoon of KIKI Nature's Living Superfood dissolved in a glass of water – you can put it in with your smoothie but I like the extra fluid intake by taking it separately and our green smoothie.
It's the perfect start to EVERY day!
Happy Australia Day!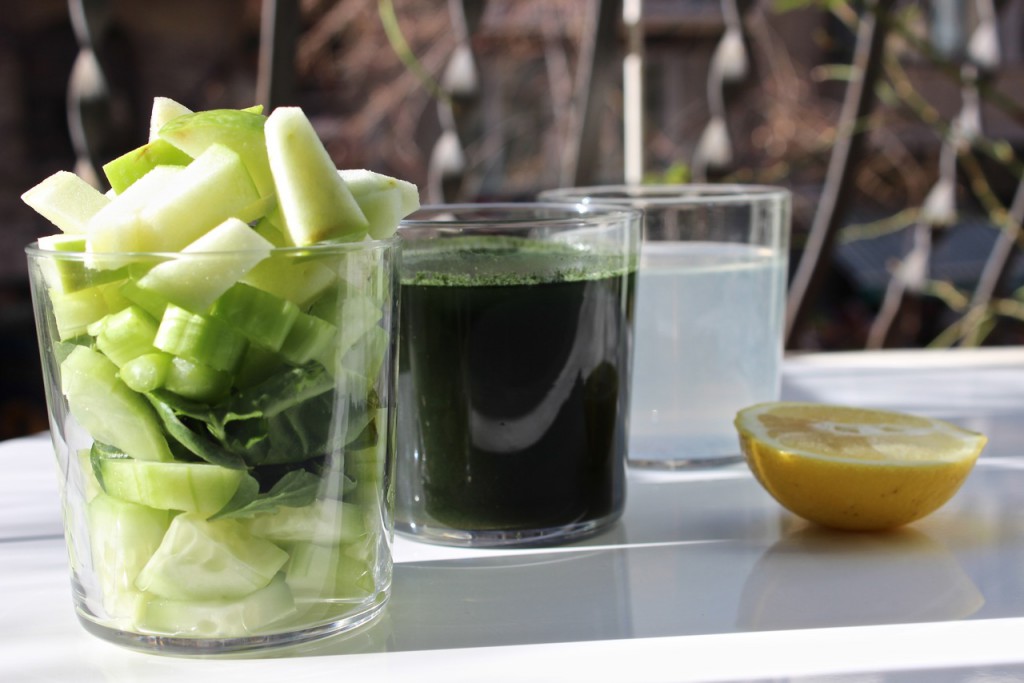 Only 10 days to go!!!
Missing cheese?
Did you know that you can make vegan cheese from nuts and other ingredients?
In fact, in LA, someone has opened the first gourmet vegan cheese shop!
Why not try making your own parmesan at home?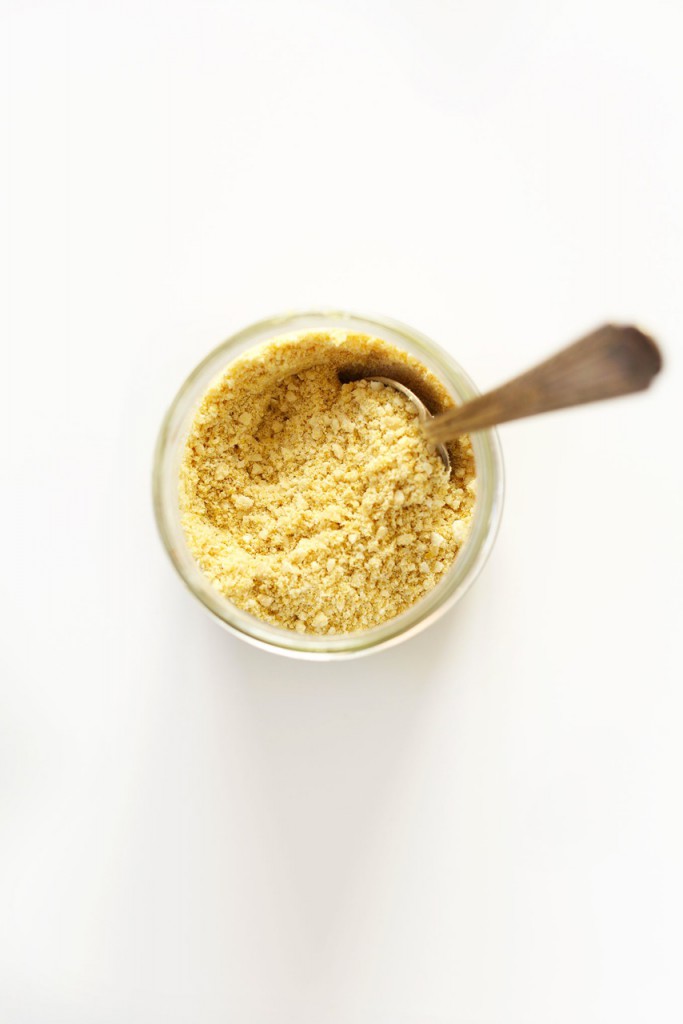 Vegan Parmesan Cheese
INGREDIENTS
3/4 cup raw cashews
3 Tbsp nutritional yeast
3/4 tsp sea salt
1/4 tsp garlic powder
INSTRUCTIONS
Add all ingredients to a food processor and mix/pulse until a fine meal is achieved. Store in the refrigerator to keep fresh. Lasts for several weeks.
This recipe makes 1 cup.
Try it on your zucchini and fresh tomato pasta to add some extra flavor!
Reference:  http://minimalistbaker.com/how-to-make-vegan-parmesan-cheese/
Missing your tea, wine and coffee?
Here is alternative that might fill the gap while you are detoxing:  RAW COCAO or CHOCOLATE.
Try 100mls of hot organic rice milk (be sure to read the package to make sure that it is 100% natural with no added sugar, you want to buy rice milk not a rice drink) with a tablespoon  of organic 100% raw cocao.  It tastes SO good when you are on the detox and only has 62 calories.
According to a study by Harvard researchers cocao can decrease blood pressure, improve blood vessel health and make an improvement in cholesterol levels.
The apparent health benefits come from polyphenolic flavonoids in cocoa.  Flavonoids are antioxidants and are generally found in tea, wine, coffee, fruits and vegetables.  They are believed to help prevent heart disease, fight cancer, act as a natural antidepressant and reduce ageing due to it's antioxidant boosting effect.
Cocao does contain very small amounts of caffeine but not enough to elevate blood sugar the same as other foods or beverages that contain caffeine.  In fact has less than 1/20th the amount of caffeine found in coffee.
Raw cocao is low in calories, low in fat, high in fibre, and contains essential minerals such as calcium, zinc, magnesium and potassium.
A perfectly healthy chocolate treat!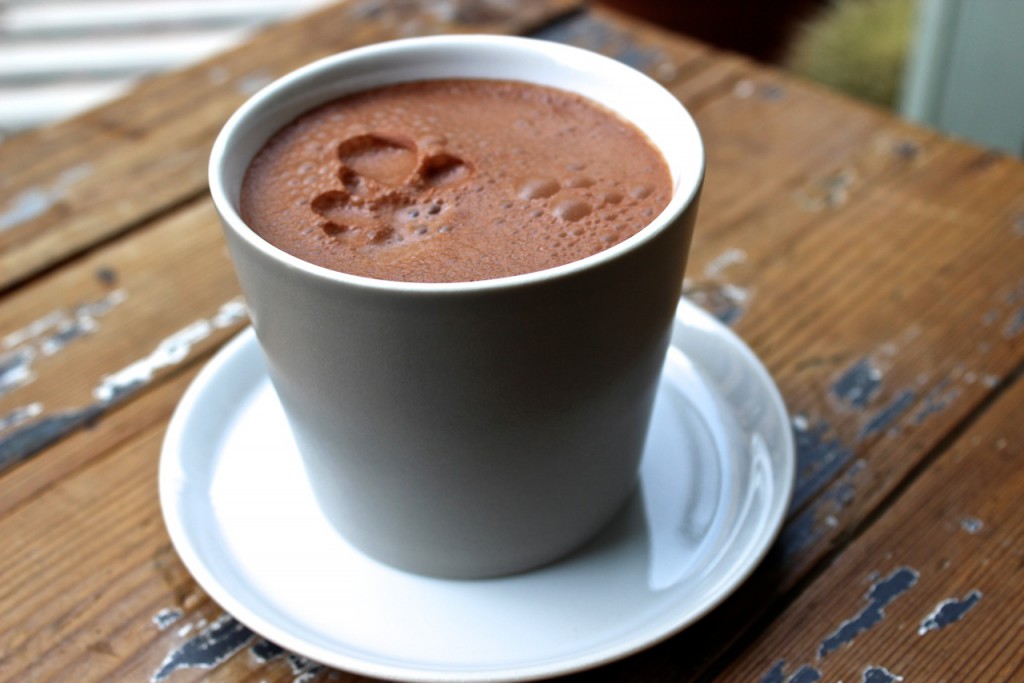 Whoo-Hoo!  We are over half way through Nat's January Detox!  Day 15.
We are feeling great.  No more headaches since the colon hydrotherapy on Friday.
Now that you have reached this point you should be feeling the benefits of your commitment to detox.
Your energy levels should be good, your skin should be glowing and your eyes should be bright…and you should be feeling trim!
What we have noticed quite profoundly is the change of our habits.  We are looking forward to eating the fresh, clean and mostly vegetarian food, not drinking alcohol and being a lot more productive with our time each day.
For the next 13 days we all need to meditate on this experience and entrench these habits into our lifestyles so that we can continue to enjoy the rewards post detox when we return to the temptations of our regular lifestyle choices.
To give you some food inspiration for this week here is a very simple, quick and easy to make Thai vegetarian dish we created on the weekend.  It is delicious!
Tomorrow:  Nat's Week 2 Photos!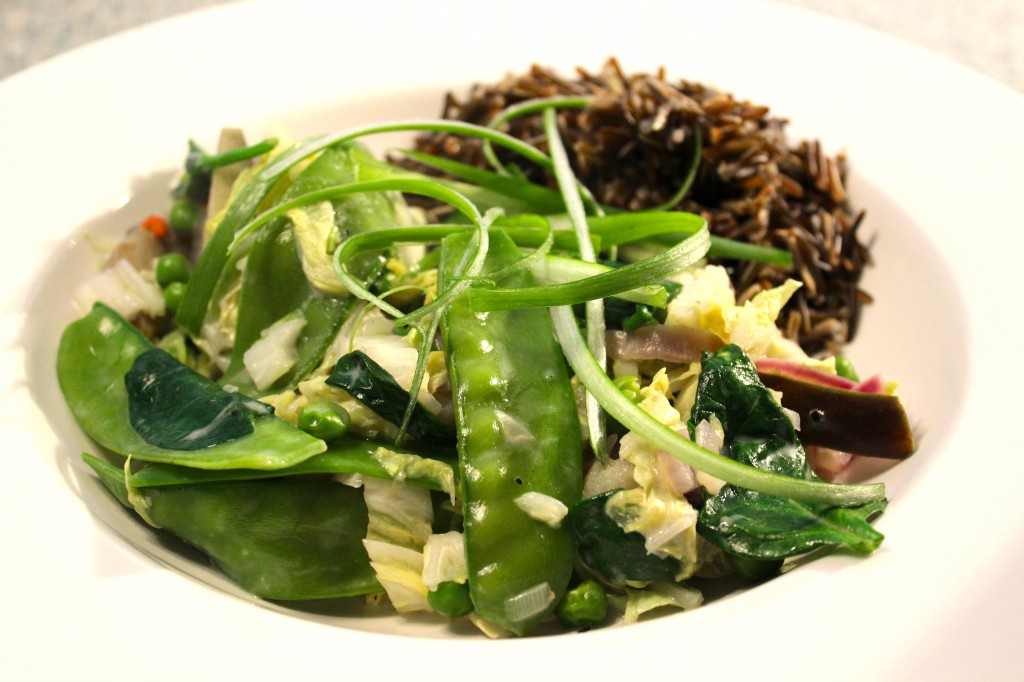 Mixed vegetables in coconut sauce and wild rice
1 cup coconut milk
1 teaspoon organic honey
1 tablespoon fish sauce
2 Kaffir lime leaves
1/2 teaspoon white pepper
1/2 small onion sliced
1 fresh red chilli, finely chopped
1 cup peas
12 – 20 snow peas
3 mushrooms cut into quarters
1/2 medium eggplant cut into cubes
1 cup baby spinach
2 cups Chinese cabbage shredded
In a saucepan bring the coconut milk, fish sauce, honey, lime
leaves and pepper to the boil.
Reduce heat. Add onion and simmer for 2 minutes. Taste to see
if more honey or fish sauce is needed.
Add all the vegetables except spinach and cabbage and simmer
until they are just cooked. Add the leafier vegetables and toss
through the sauce until they are just cooked too.
Serve with brown or wild rice.
Serves: 2
Needing something to look forward to cooking this weekend on your detox?
Why not try this Pumpkin Curry!
NAT's PUMPKIN CURRY
2 cups butternut pumpkin chopped into cubes
1 cup sweet potato chopped into cubes
1 cup peas
8 pieces of okra
8 snow peas
1 can organic coconut milk
2 tablespoons red curry paste
2 tablespoons olive oil
4 kaffir lime leaves
1/2 lime's juice
2 tablespoons coriander root – keep the leaves for garnish.
organic honey to taste
Heat olive oil in wok.  Once hot introduce the red curry paste and coriander root and stir until you can smell the paste starting to cook.
Now add the coconut milk, lime juice, kaffir lime leaves.
Bring to the boil and immediately turn down to simmer.
Add the pumpkin, sweet potato and okra and allow the vegetables to cook – (about 30 minutes) continue to stir every 5-10 minutes to make sure it cooks evenly.
After 20 minutes taste the sauce.  If it needs sweetening add a tea spoon of honey.  Add the snow peas for the last 10 minutes.
Garnish with chopped coriander leaves and serve as a side dish or a main with brown basmati rice.  Note:  This rice takes 45 minutes to cook so you need to put it on as you prepare the dish so it will be ready at the same time.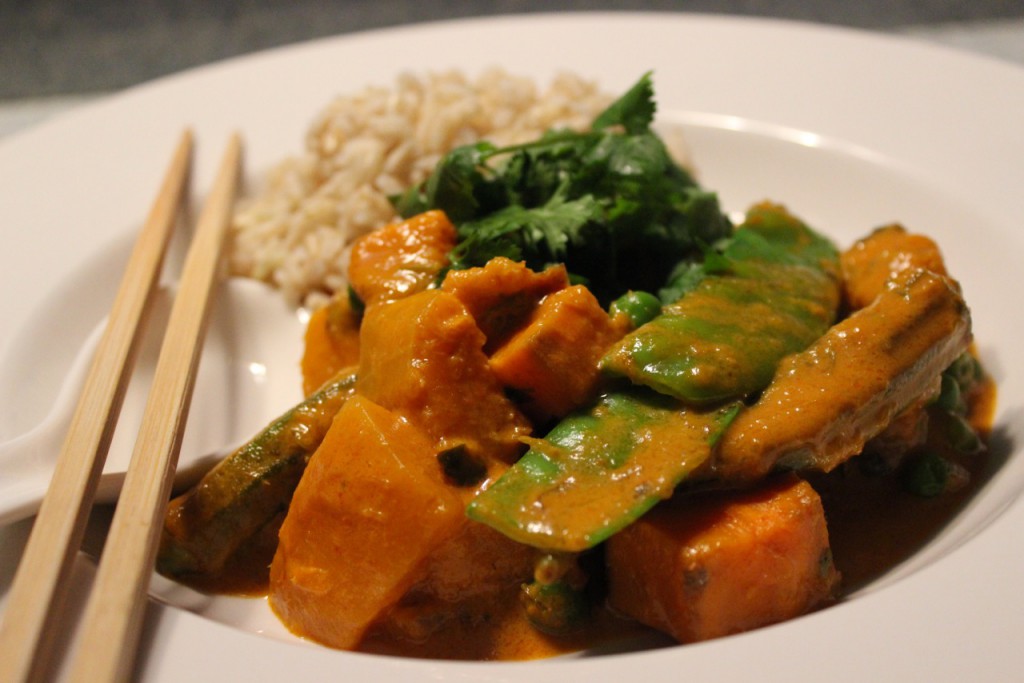 Day 11 – How are you all feeling?  We are sleeping better and have much more energy, slimming down and now in the swing of it all.
My only issue is that I still have a periodic headache so I am looking forward to it leaving completely.
Tomorrow I am going to have a colon hydrotherapy to see if I can shift it.  I'll let you know how I go.
We all need to have some little treats when on the detox and this is one of our favorites.
Goat's milk yoghurt with organic oats, pumpkin seeds, almonds, sunflower seeds and organic honey.
Delightful!  It's amazing what you look forward to when you are on a detox!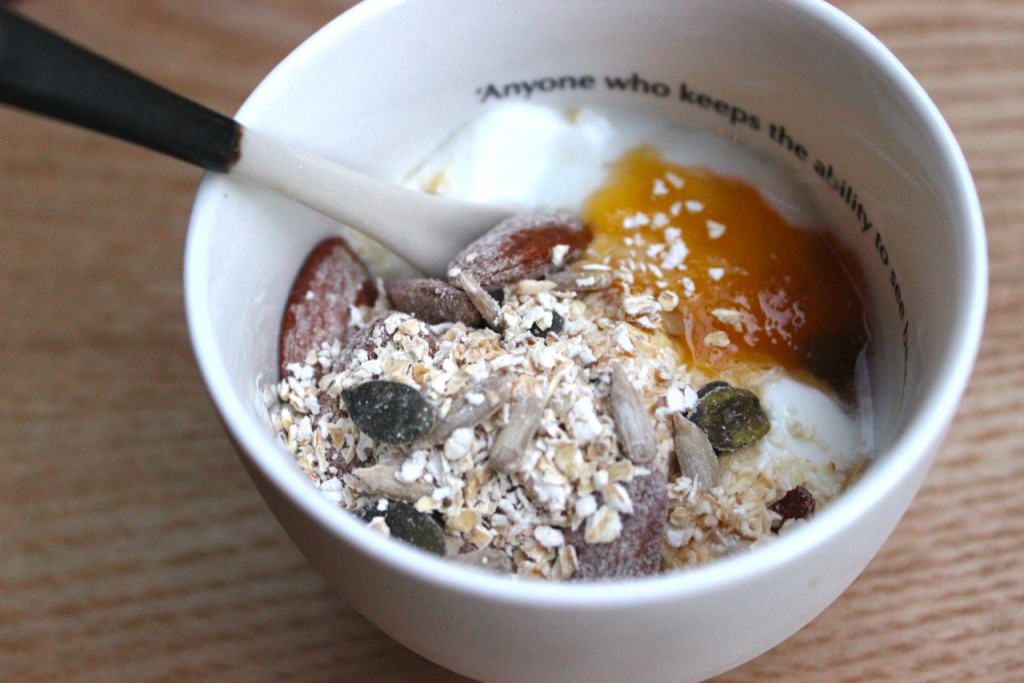 A picking plate to please all detoxees!
Great for lunch, dinner or even as a snack when you have guests to visit while on the detox.
Our selection: fennel chips, carrot and baby cucumber sticks, snow peas, green olive tapenade, Barbastro tomato steaks and avocado chive dip with rye crackers!
We would love to see your selections so send us some photos!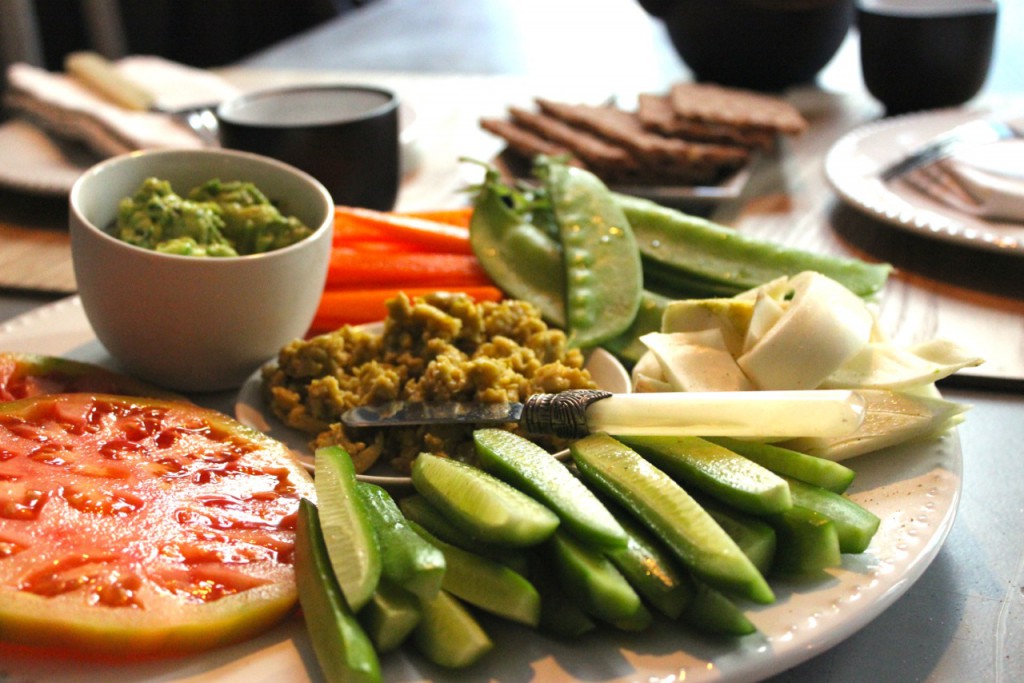 Deciding to do a detox is a gift to yourself.
It allows you to strip back the habits and daily vices of coffee, sugar, alcohol, processed foods, animal proteins and let your body's organs rest.
The consumption of whole, clean foods – fruits, vegetables, nuts, seeds, grains and legumes – allows your cells to thrive and detoxify and then repair and heal.
You need to be in the right head space to detox but the rewards are great – a clear mind, lots more energy, a good night's sleep and looking great.
In one week you can see the difference.  Just look at Nat!
It's not to late to join us!  Think about what a week on Nat's January Detox would do for you!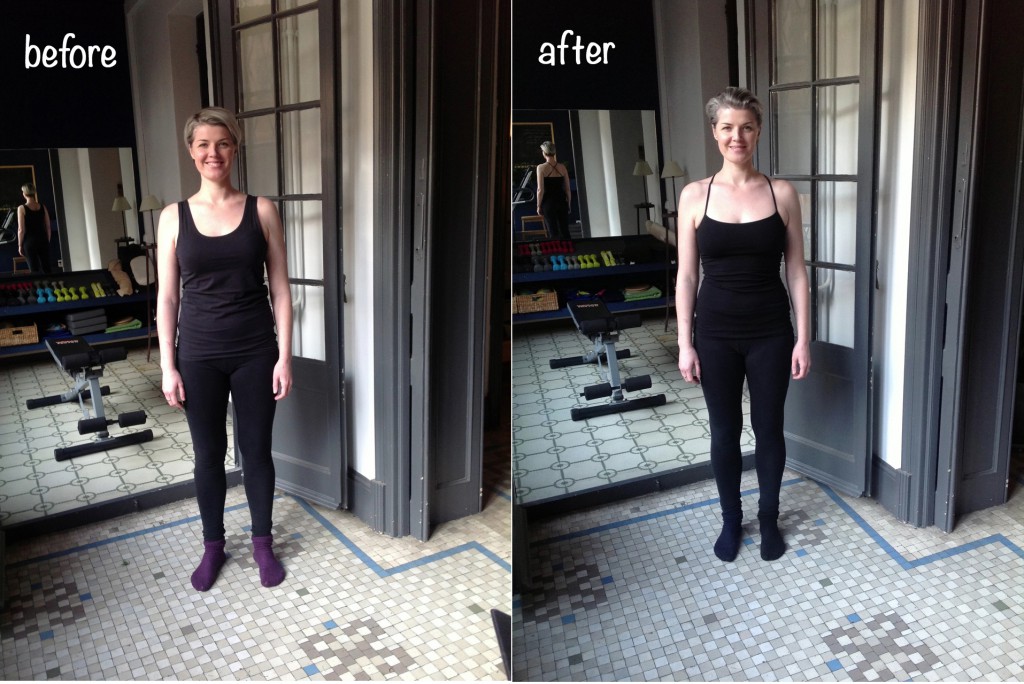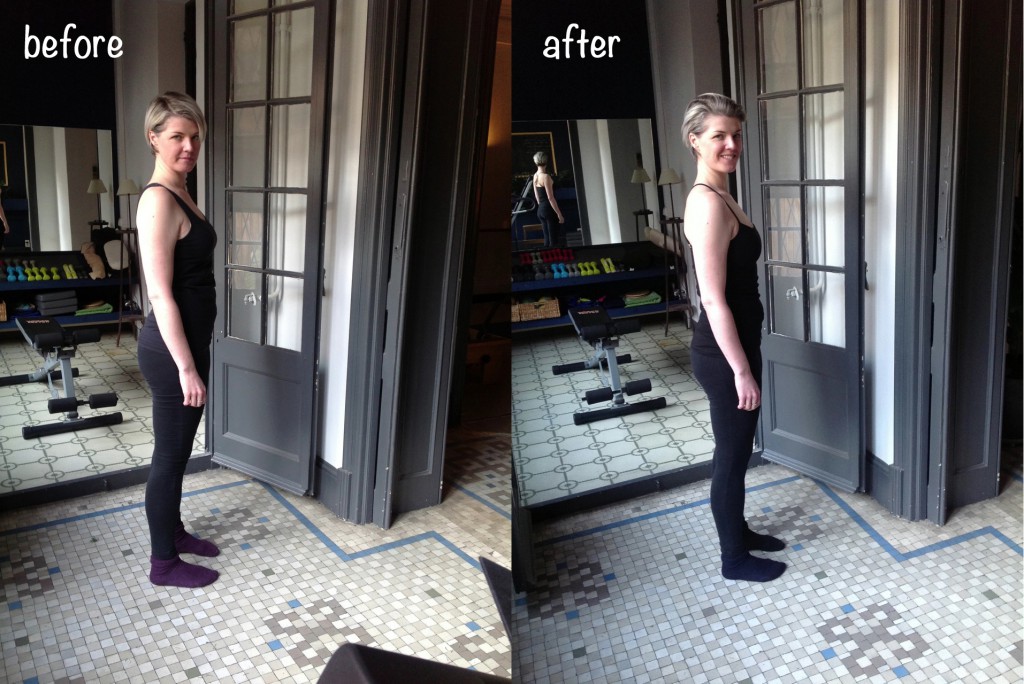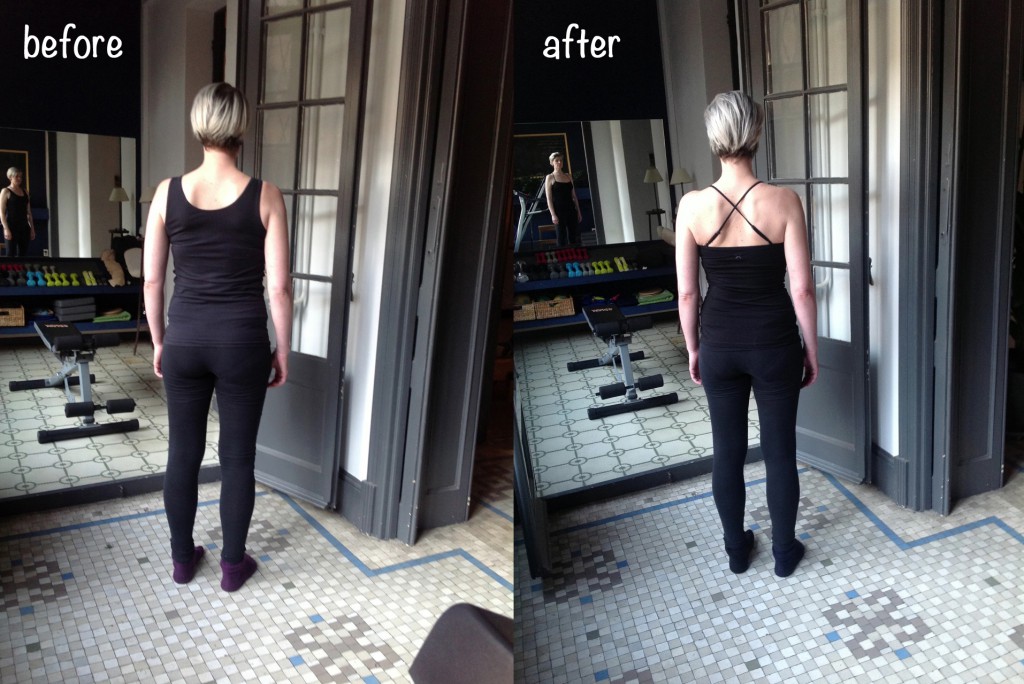 Yay, we are a quarter of the way through!  First weekend down.  Three to go.
Yesterday we treated ourselves with a Sunday lunch of fresh caught pan fried Dorada with a dill and caper dressing and a huge mixed salad.  Nat, needing her carbs, had roasted sweet potato to satisfy those cravings.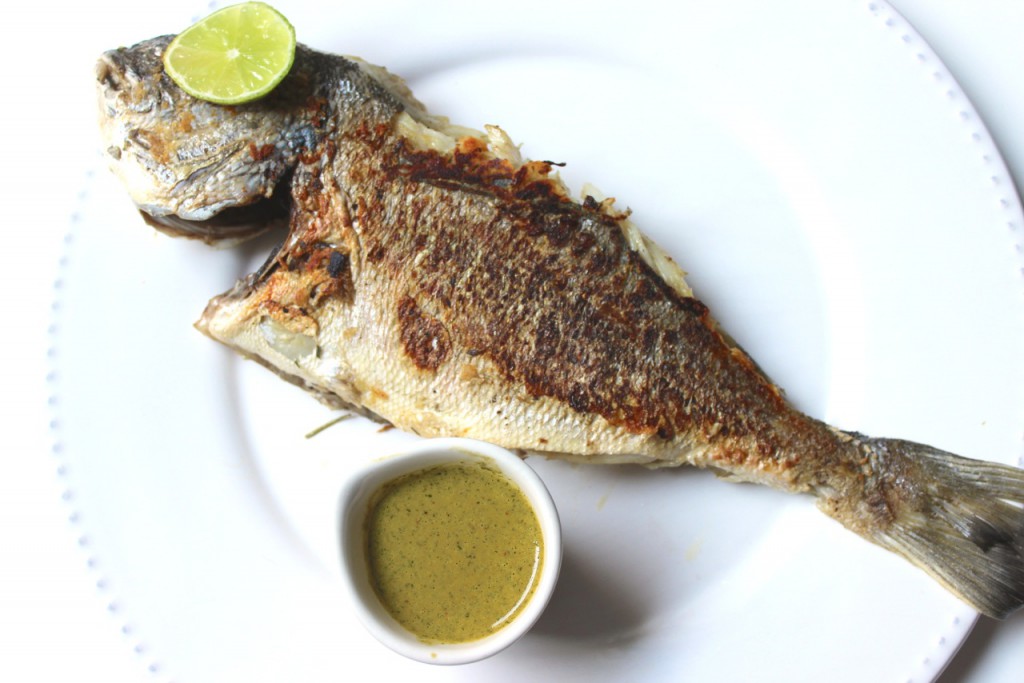 Fish is a great source of protein and a good food to balance to your detox diet.
If you are going to include fish in your detox it is important to buy fish that is wild caught.  It has higher levels of Omega 3, fatty acids and protein.
Farmed fish can contain diseases, antibiotics used to control diseases, pesticides and herbicides present in the fishmeal they are fed and sometimes they even have artificial dyes present to improve colour.  Some may even contain GMO's depending of where they come from.  They tend to be more fatty because they do not roam free and catch their own food.
The down side of buying wild fish is that it is much more expensive than farmed fish but it is safer and healthier.
Wild fish can contain mercury so we recommend that you do not generally eat fish every day and only have fish twice a week while you are on your detox.
Happy Monday!