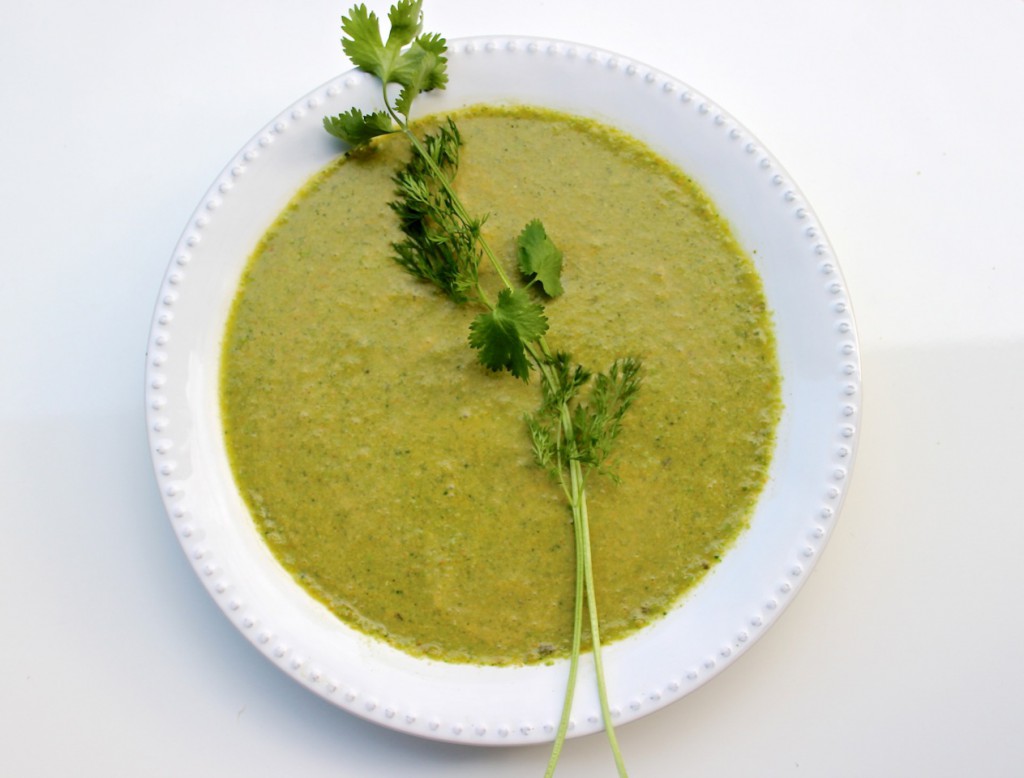 I just had to try this recipe from Chef Tina Jo and I am so glad I took the time.  The perfect recipe for your detox journey.
As I didn't have time to find 4 young Thai coconuts in Barcelona and do not have a dehydrator I have adapted the recipe to suit!
You can make it as a raw soup but I just warmed the finished broth through before serving.
I also layered the bowl with fresh bean sprouts to give a little crunch.
The result was a fresh, nourishing, satisfying and delicious meal!
Thai Coconut Soup
Ingredients
Soup Broth
1 400ml can of organic coconut milk
2 cups coconut water
1 tablespoon agave nectar
1/2 tablespoon Thai red curry paste
1 clove garlic, minced
1 spring onion, sliced
2 teaspoon fresh lime juice
1/2 teaspoon lime zest
4 teaspoons white miso
2 teaspoon tamari
1/2 teaspoon Himalayan salt
1 tablespoon ginger, grated
Vegetables
1/2 cup broccoli, julienned
1/2 cup red pepper, julienned
1/2 cup fresh peas
1/2 cup bok choy, cut in thin strips
1/4 cup cilantro leaves, chopped
1/4 cup carrots, julienned
1 spring onion, julienned
Instructions
1. Place all the ingredients for the broth in a blender and process until smooth.
2. Place the broth in a saucepan on medium temperature and bring to just before boiling point.
3. Place a good handful of fresh bean sprouts in a bowl and pour soup over.
Enjoy!
Reference: