Friends
Mimi Kirk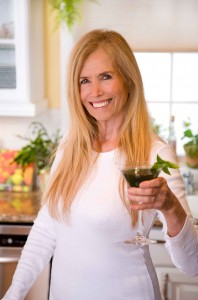 In August 2009 Mimi won a nation wide contest conducted by PETA, and was named the Sexiest Vegetarian Over 50. She was the oldest contestant and weeks away from her 71st birthday. Mimi's been interviewed by NBC, KUSI, and Fox. Kirk has appeared twice on national TV, The Doctors, and been interviewed by countless newspapers, magazines and online blogs. She is known around the world and has appeared on the cover of Get Fresh, a UK magazine, LUX a Portuguese magazine, and EVA a Bulgarian magazine. Kirk was interviewed by RTL, Germanys largest TV station, and a Bulgarian TV show. She appeared in a documentary called Eternal Youth to be released this year, and is scheduled to appear in another film documentary in April.
Mimi is the Author of LIVE RAW, Raw Food Recipes for Good Health and Timeless Beauty, which will be published in other languages this year. She lectures, films weekly YouTube videos, manages her large online social network and is passionate about helping others learn more about eating healthier.
Read more about Mimi here.
Christine Mayr
Christine's passions are in creating nourishing foods and in guiding individuals to greater health through the art of food preparation and appreciation. Her cuisine is greatly influenced by the flavors and cultures she met while living in various countries. She teaches and inspires with her raw creations arround the world.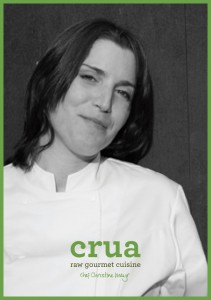 Christine organizes retreats and workshops worldwide, she works as personal chef or as guest chef in restaurants for special ocacions. She colaborates with food photographers as food stylist and home economist and in various international film productions.
You'll find her works in many publications arround Europe. She got featured several times in the international American Express Lifestyle Magazin "Selects", the german BMW Inspirationen Lifestyle Magazine and the spanish weekly fashion magazine El País S Moda, she is the author of several articles for the spanish magazine "Cocina Vegetariana" and she colaborates with the online magazine "Ets el que menges".
Learn more about Christine and crua here.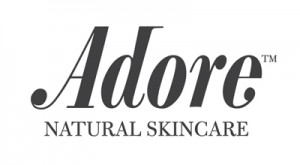 The Adore Way.
Our mission is to transport you from the daily routine to somewhere special.
We bring together the finest and most effective natural ingredients and combine these with traditional artisanal craftsmanship.  Everything we create is made from carefully selected pure vegetable and organic essential oils, herbs, salts, waxes and butters.
We believe that nature provides us with everything we need for naturally healthy and beautiful skin.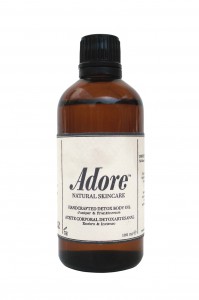 The Adore Ingredients.
Therapeutic blends that help make the most of your skin, enhance your beauty and cheer the soul.
100% natural ingredients are at the heart of what we do.  Our handmade skincare products are high-impact blends, made with high percentages of active ingredients, specially chosen for their effects on your skin, their therapeutic properties, and their wonderful aromas.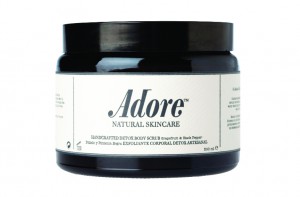 The Adore Difference.
We believe in getting the details right!
Our ingredients are hand-blended in the heart of Barcelona into small batches of wonderfully soothing, restorative balms, scrubs and lotions.  We pay tribute to our products by packaging them with the utmost love and respect. Everything is hand-poured, then hand-packaged in our trademark amber glass jars.
Read more about Adore here.
Doctor Veg, fruta y verdura ecológicas a domicilio.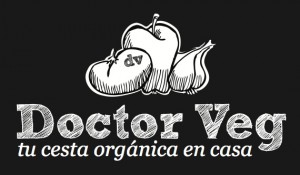 Doctor Veg ofrece cestas de fruta y verdura ecológicas a domicilio, a aquellas personas que viven en la ciudad y desean disfrutar de productos orgánicos, frescos, sabrosos y con las máximas garantías de calidad. A través de su tienda online –www.doctorveg.es-, el consumidor puede realizar sus pedidos y beneficiarse de todas las ventajas de los alimentos biológicos, de una forma fácil y cómoda.
Concienciados con el medioambiente y con una forma de vida más sana, Doctor Veg considera que la alimentación saludable es un pilar básico para nuestra sociedad. Por ello sólo ofrece productos de temporada que cumplen todos los requisitos biológicos y cuentan con el sello del CCPAE (Consell Català de Producció Agrària Ecològica), organismo encargado de controlar todos los alimentos y procesos de Doctor Veg.
El huerto de Doctor Veg está situado en Siurana del Empordà, de donde proceden las frutas y verduras que componen las cestas Doctor Veg. Cómodas cestas de 5kg, 8kg o 12 kg, a las que se puede añadir pan, aceite también ecológicos y huevos, así como cestas extra de patatas, cebollas y naranjas, para componer el pedido a la medida de cada cliente. Y lo que es mejor, sin tener que desplazarse, recibiéndolo directamente en casa en el horario acordado.De este modo, consumiendo productos Doctor Veg, se fomenta el cultivo regional a la vez que se minimiza el impacto ambiental que supone consumir productos de cultivados o elaborados fuera del entorno de consumo.
Rituels d'Orient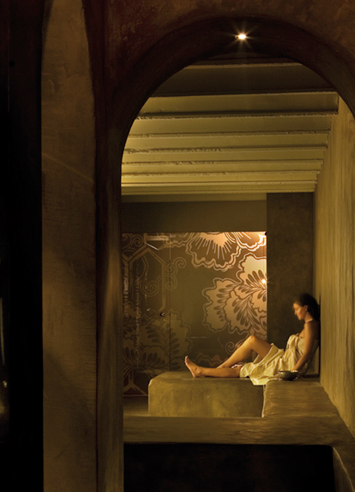 The Rituels d'Orient spa hammam is a sanctuary of wellbeing in the midst of the city, a space that's safe from the troubles and chores of everyday life, and one which offers us beautiful surroundings and reconnection with millennial Eastern traditions, in the heart of Barcelona.
The virtues of the steamy heat of the Hammam baths and the interesting variety of spa treatments (based on the health and beauty secrets whispered generation after generation, in the intimacy of the Eastern baths of Morocco and Turkey) are the architects of lasting relaxation and balance. The inviting surroundings also help us to enter our interior world, while our pores open, our skin regenerates and our body purifies.
A blessing for all our senses…
An experience you will never grow tired of repeating…
Visit their website here.