Yay, we are a quarter of the way through!  First weekend down.  Three to go.
Yesterday we treated ourselves with a Sunday lunch of fresh caught pan fried Dorada with a dill and caper dressing and a huge mixed salad.  Nat, needing her carbs, had roasted sweet potato to satisfy those cravings.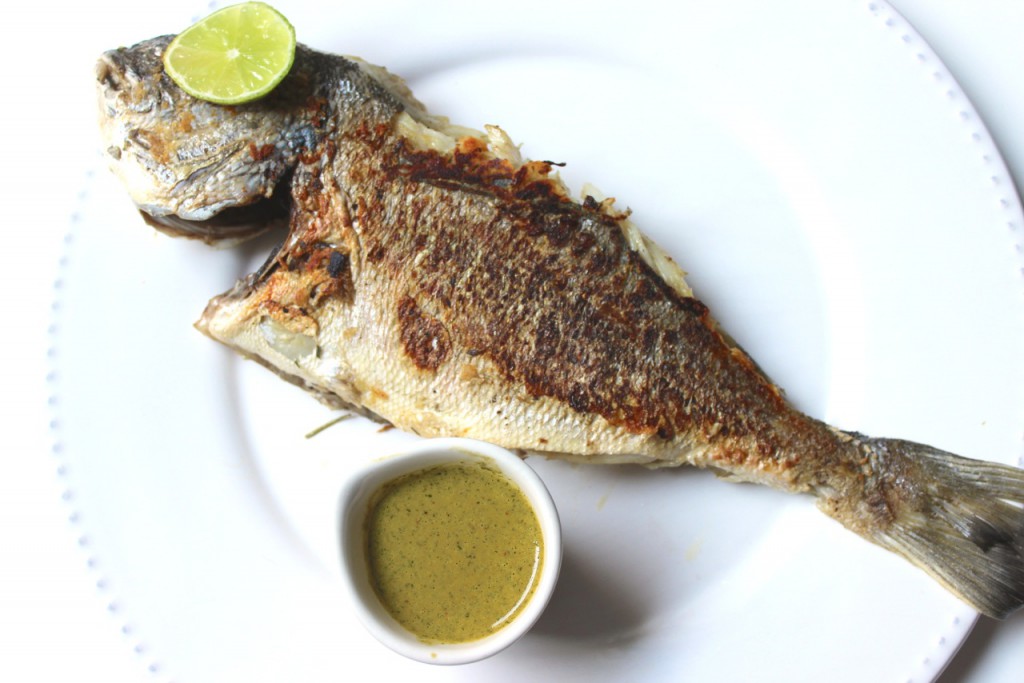 Fish is a great source of protein and a good food to balance to your detox diet.
If you are going to include fish in your detox it is important to buy fish that is wild caught.  It has higher levels of Omega 3, fatty acids and protein.
Farmed fish can contain diseases, antibiotics used to control diseases, pesticides and herbicides present in the fishmeal they are fed and sometimes they even have artificial dyes present to improve colour.  Some may even contain GMO's depending of where they come from.  They tend to be more fatty because they do not roam free and catch their own food.
The down side of buying wild fish is that it is much more expensive than farmed fish but it is safer and healthier.
Wild fish can contain mercury so we recommend that you do not generally eat fish every day and only have fish twice a week while you are on your detox.
Happy Monday!