Whoo-Hoo!  We are over half way through Nat's January Detox!  Day 15.
We are feeling great.  No more headaches since the colon hydrotherapy on Friday.
Now that you have reached this point you should be feeling the benefits of your commitment to detox.
Your energy levels should be good, your skin should be glowing and your eyes should be bright…and you should be feeling trim!
What we have noticed quite profoundly is the change of our habits.  We are looking forward to eating the fresh, clean and mostly vegetarian food, not drinking alcohol and being a lot more productive with our time each day.
For the next 13 days we all need to meditate on this experience and entrench these habits into our lifestyles so that we can continue to enjoy the rewards post detox when we return to the temptations of our regular lifestyle choices.
To give you some food inspiration for this week here is a very simple, quick and easy to make Thai vegetarian dish we created on the weekend.  It is delicious!
Tomorrow:  Nat's Week 2 Photos!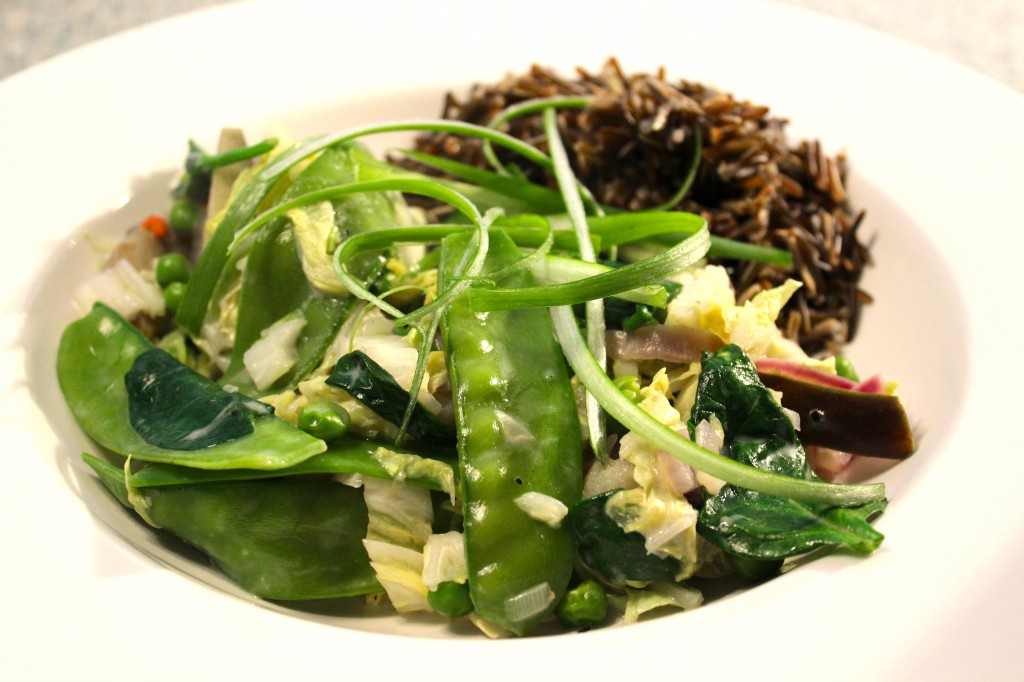 Mixed vegetables in coconut sauce and wild rice
1 cup coconut milk
1 teaspoon organic honey
1 tablespoon fish sauce
2 Kaffir lime leaves
1/2 teaspoon white pepper
1/2 small onion sliced
1 fresh red chilli, finely chopped
1 cup peas
12 – 20 snow peas
3 mushrooms cut into quarters
1/2 medium eggplant cut into cubes
1 cup baby spinach
2 cups Chinese cabbage shredded
In a saucepan bring the coconut milk, fish sauce, honey, lime
leaves and pepper to the boil.
Reduce heat. Add onion and simmer for 2 minutes. Taste to see
if more honey or fish sauce is needed.
Add all the vegetables except spinach and cabbage and simmer
until they are just cooked. Add the leafier vegetables and toss
through the sauce until they are just cooked too.
Serve with brown or wild rice.
Serves: 2