Right now this humble vegetable that was popular about 2000 years ago until the middle ages is having it's renaissance.
This superfood belongs to the same plant species as cabbage, cauliflower, broccoli and Brussels sprouts.
Low in calories, it is high in vitamins A, C and K as well as minerals like copper, potassium, iron, manganese and phosphorus it has outstanding health benefits for the body including reduced risk of heart disease, fighting cancer, improved bone health,  healthy digestion and as a bonus healthy skin and hair.
One cup of kale has over 1000% more vitamin C than a cup of cooked spinach!
It has been a difficult to buy kale in Barcelona until recently.  Yesterday I went to a great place which sells the most beautiful, and reasonably priced I might add, organic seasonal fruit and vegetables.
The bunch in the photo below I bought for  2.50 euros.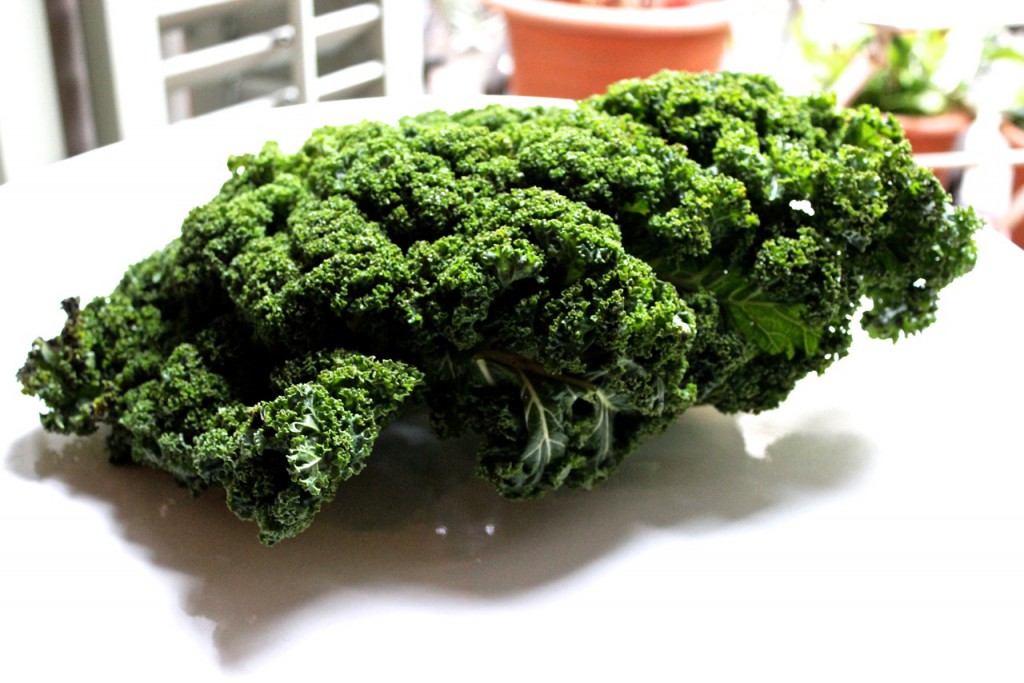 The shop is called The Farmers Shop and the address is C/ Valldonzella 39.  Just off of Joaquin Costa in the Raval.
Check out their Facebook page.
During my research to find some good recipes for kale I found this great video on YouTube that I thought I'd share.  It tells us a little more about this special vegetable and has some good recipes, including kale chips, that you can make.
References:
http://www.veraveg.org/Veg%20History/Veg%20History%20Kale.html
http://www.medicalnewstoday.com/articles/270435.php